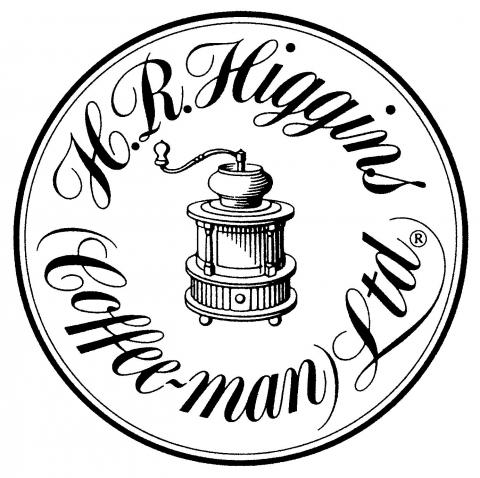 H.R. Higgins (Coffee-Man) is arguably the best coffee emporium in London and has been importing the best single origin beans and making the finest blends for three generations.
Now run by David Higgins, grandson of the founder, Harold R Higgins, the business has a devoted and loyal clientele all over the world and a much-prized Royal Warrant to supply coffees to the Royal Household, and this year they celebrate their 45thanniversary of holding this prestigious honour.
At their shop in the heart of Mayfair, one can discover a vast collection of fine teas and coffees from all over the world. The knowledge and authority with which David Higgins and his father Tony Higgins source, select and create their perfect roasts and delicious blends have been likened to a great sommelier or oenophile creating a world class cellar of vintage wines. However, you won't find there a stuffy formality or snobbish attitude – rather you will discover a welcoming and enticing atmosphere of a family run business dedicated to helping individuals find their perfect flavour.
In the shop you will find a shop and takeaway counter on the ground floor, and their stunningly designed café downstairs. Each barista is skilfully trained in the art of producing the perfect espresso and a specially commissioned, custom fitted X-one TCI coffee machine from Conti Espresso produces superb flavours and aromas that coffee lovers look for in their cup. The shop also offers weekly filter V60 specials which are specifically chosen by the team. This method of brewing produces clean, fresh coffees which are all made with expert precision using their beautiful copper Hario V60 filter kits.
This year, the business is celebrating its 80thanniversary and has launched special monthly coffee tasting masterclasses for those connoisseurs who want to discover the story behind this iconic business. The team have also been working on a development project which looks at how it will take the its iconic name into the next 80 years of business in the ever-changing landscape of the London coffee scene.
Website: www.hrhiggins.co.uk
Twitter: @Higginscoffee
Facebook: @HigginsCoffee
Email: enquiries@hrhiggins.co.uk