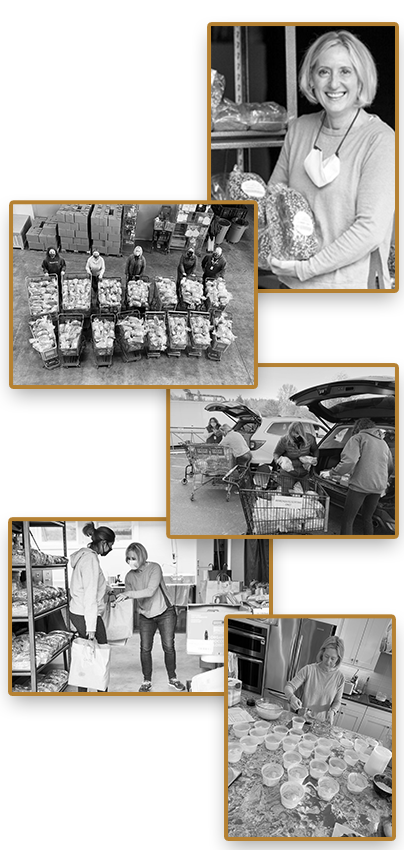 Katherine Kehrli, Northwest Bread Bakers Group
West Tiptree World Bread Awards Hero USA supported by the American Bakers Association
To share her love of bread baking, Katherine Kehrli created the Northwest Bread Bakers group with gatherings, classes, and demonstrations. Her most audacious project is the Community Loaves project. To date, 15 donations, totalling 2869 loaves, and 131 community bread bakers!
Katherine Kehrli, Associate Dean of the Seattle Central College's Culinary Academy, is passionate about bread baking and community. In a desire to share her love of bread baking with other like-minded individuals, she created the Northwest Bread Bakers group (NWBB).
Before COVID-19, the group would meet in person to talk about their bakes – sometimes bringing their own loaves and troubleshooting, other times listening to a guest speaker or participating in a hands-on class. When the pandemic began, Katherine took the step to move the focus online and to community building.
She has organized many Zoom classes and demonstrations including a "Meet the Farmer" session where participants received samples of four wheat varieties as well as crackers and shortbread baked from those flours. Participants talked with Jessica & Garrett Moon, 5th generation Washington wheat farmers, and together tasted and explored the flavors and properties of the various wheats.
Katherine's most audacious venture has been the Community Loaves project, organizing home bakers to provide bread for a local food bank run by the Hopelink agency. She has brought together bakers, drivers, and other volunteers and set up hubs around the region for pickup and distribution of supplies to get delicious and nutritious loaves to people in need twice a month.
With volunteers recruited from within and outside the NWBB, Katherine also provides orientation meetings and information on food sanitation procedures via Zoom, together with weekly emails which celebrate new bakers and announce the latest donation details.