After lifting the first-ever Tiptree Showstopper USA trophy at our first Tiptree World Bread Awards USA 2018, we were delighted to welcome Cheryl Holbert to Tiptree in the UK this September.
Cheryl was invited to experience an exclusive visit to the world-famous Tiptree fruit farm to see their vistas of strawberries, 150 year-old mulberry trees and the quince orchard, alongside experiencing the delicious smell of marmalade cooking in the factory.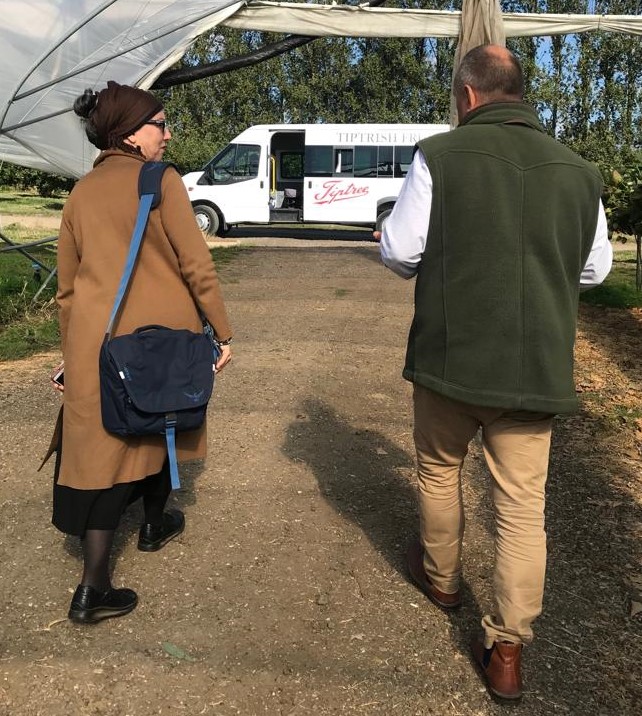 Alongside joining us at Tiptree, Cheryl had connected with our Tiptree Showstopper category winner in the UK, and joined Tami at Karma Bread for a day of sharing their baking knowledge.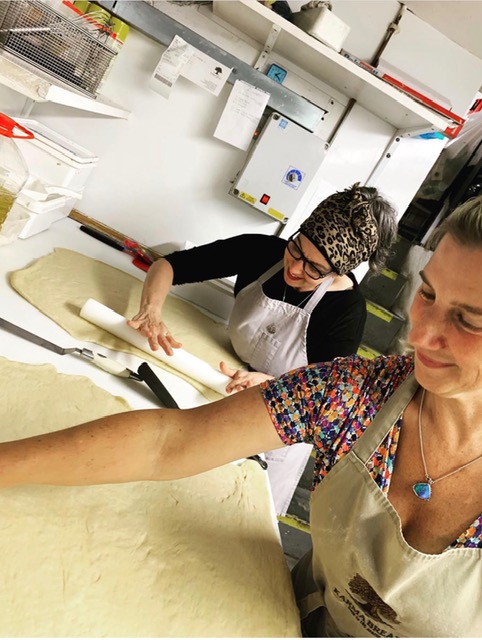 Tell us a little bit about your passion for baking, and relationship with our awards specifically…
I love the sense of community that gathering around a loaf of bread creates. I'm passionate about making wholesome, artful bread for my family, friends and local customers and am always inspired by their support and excitement! I'm also passionate about teaching, sharing my growing knowledge with others who go on to bring their handcrafted loaves to their own family tables. While I'm not a competitive person at heart, participating in the World Bread Awards has opened and expanded my baking life to an even wider community of amazing fellow bakers, several who have become great friends!
You came all the way to the UK to visit Tiptree, how was the experience? Do you have a favourite Tiptree product now?
Sometime around midsummer I had a "why not just do it?" moment and spontaneously decided to take the opportunity to visit Tiptree. I thoroughly enjoyed getting to know my wonderful hosts, as well as observing the production of the company's goods from farm to table, which lies at the heart of our own local food culture here in New Hampshire. I am partial to the lemon curd and after tasting my first Christmas pudding, I'll admit I'm hooked.
After connecting with Tami at Karma Bread, you spent the day baking with her. Tell us a little about your connection with one another…

Tami and I discovered each other on social media through our mutual love of challah and have long thought it would be amazing to bake together. After we both won our respective Showstopper categories I simply couldn't resist the opportunity to make it a reality! Our day in her bakery was nothing short of magical, as we immediately connected as bakers and soulful friends.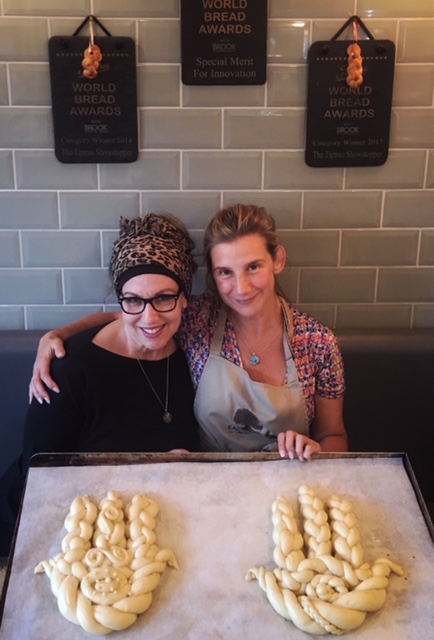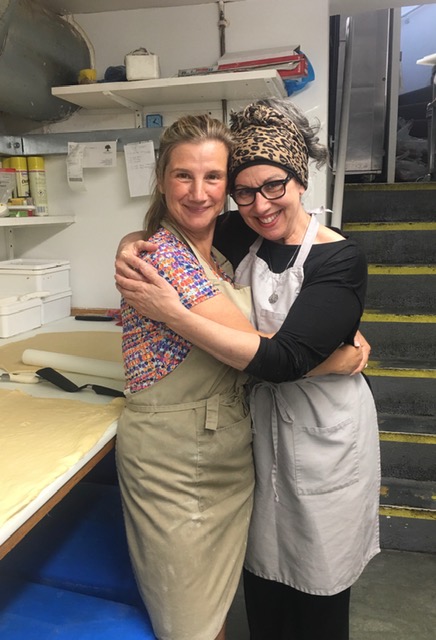 Why would you recommend entering the awards? 
Participating in the Awards is a wonderful way to meet others who share in your passion for baking bread, as well as be inspired to take your craft to the next level. In the end, it's really about gathering around that baking community loaf!
Keep an eye out for our Tiptree Showstopper USA winner 2019, with our Judging Day this Tuesday October 29, and Awards Evening Wednesday October 30.
#BreadAwardsUSA