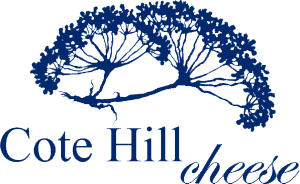 Our ethos is simple. Contented grazing cows, produce amazing quality milk, which with a lot of skill and expertise create great tasting cheese.

The morning milk at Cote Hill Farm is taken direct from the cows into the cheese rooms to be hand crafted into our award winning Cote Hill Cheeses.
By not pasteurising the milk it allows the full complex flavour of the milk to be a part of the finished cheeses.
Visit our website for a list of stockists or contact us on 01673 828481 or email: [email protected]
Website: www.cotehill.com
Twitter: @cotehillcheese
Facebook: @CoteHillCheese
Instagram: cotehillcheese