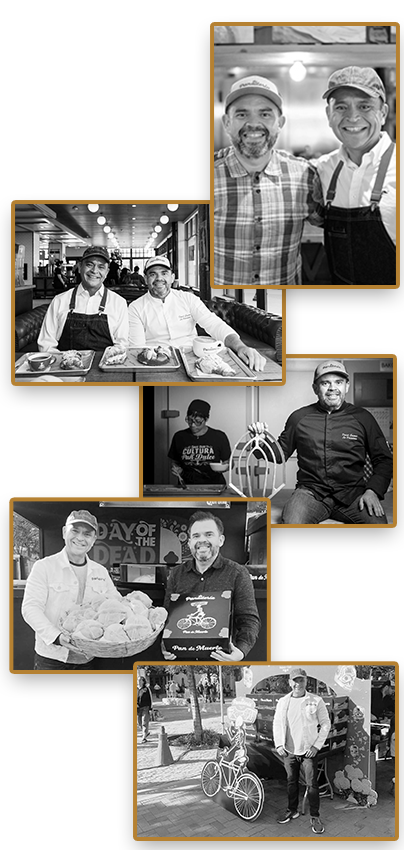 David and José Cáceres, La Panadería
Southwest Tiptree World Bread Awards Hero USA supported by the American Bakers Association
Raised in Mexico City, brothers David and José Cáceres grew up learning the art of traditional Mexican baking techniques from their mother. Their passion for baking began when they were young boys selling loaves of their mother's bread on the streets of Mexico City.
David and José took over their mother's homegrown business and started baking on a larger scale, supplying bread and pan dulce for businesses throughout Mexico. The brothers left Mexico City for San Antonio, Texas to expand their dream and their trade, bringing the best of both worlds with them when they opened their flagship bakery on Broadway in 2015.
La Panadería specializes in making handmade bread and pan dulce inspired by Mexico's Golden Era, or Epoca de Ora, and also draws influence from French, Italian and American breadmaking techniques.
Throughout the pandemic, the Cáceres brothers and their team at La Panadería have shown their resilience in these difficult times. When restaurants were forced to shut down in-room dining, La Panadería quickly shifted its business practices to provide essential items like bread, milk and eggs to the people of San Antonio when items were in short supply, and began offering curb-side pickup and home-delivery.
The brothers further expanded their business to provide an online ordering facility and state-wide shipping so they can continue to share "bread cultura".
La Panadería's unique approach to breadmaking includes a 72-hour fermentation process that results in artisan baked goods unlike any other. The attention to detail and welcoming atmosphere have quickly made the bakery and cafe a staple in the Alamo City.