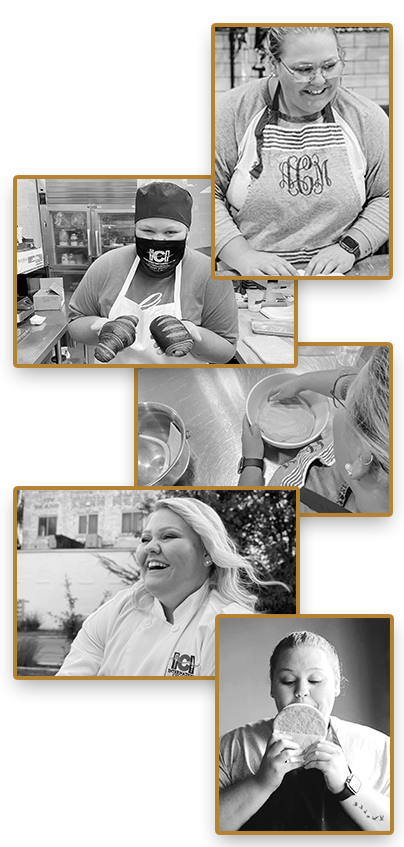 Abigail Carter, The Boardwalk Baker
Southeast Tiptree World Bread Awards Hero USA supported by the American Bakers Association
Covington Church in Reidsville, North Carolina operates a monthly food distribution of bread, eggs, and other necessities for anyone in the community in need of assistance.
When the Covid-19 pandemic hit the country the number of families in need increased and, to compound the problem, there were many items that simply could not be found in the grocery stores, bread being one of them.
Kristyn Carter was explaining to her sister Abigail, a student at the International Culinary Institute in Myrtle Beach, how she had visited numerous grocery stores in search of bread for the next day's food distribution. Asking how many loaves were needed, Abigail told her to pop by on her way to work the next morning. When Kristyn arrived the next day, she found that Abigail had 45 loaves of freshly-baked bread ready for her!
Refusing to take any payment Abigail, provided bread for three months of food distribution before she returned to culinary school in July. After the first month, people came looking for the loaves and asking for extras each month.
"Her generosity brought such a light to a community that truly was in desperate need of kindness and compassion." said Kristyn, "Baking is Abigail's passion but she often says that passion is useless without a heart willing to serve, and she lives by this philosophy on a daily basis."