The organisers of the Tiptree World Bread Awards USA, in partnership with Edible Queens, are delighted to announce the first-ever New York Bread Week (Thursday October 24 – Wednesday October 30 2019) to celebrate all things bread.
With the Awards at the heart of it – Judging Day is on Tuesday October 29 and Awards Evening on Wednesday October 30 at Landmark on the Park, Central Park West – it's the week to enjoy all the wonderful breads available in the city.
World-famous Zabars will be hosting a bread and Tiptree jam-tasting in store and all sorts of other bread-related fun is in the pipeline, from cook book shops to bakeries.
Join in the festivities in person and online #I♥︎NewYorkBreadWeek
Bread is beautiful!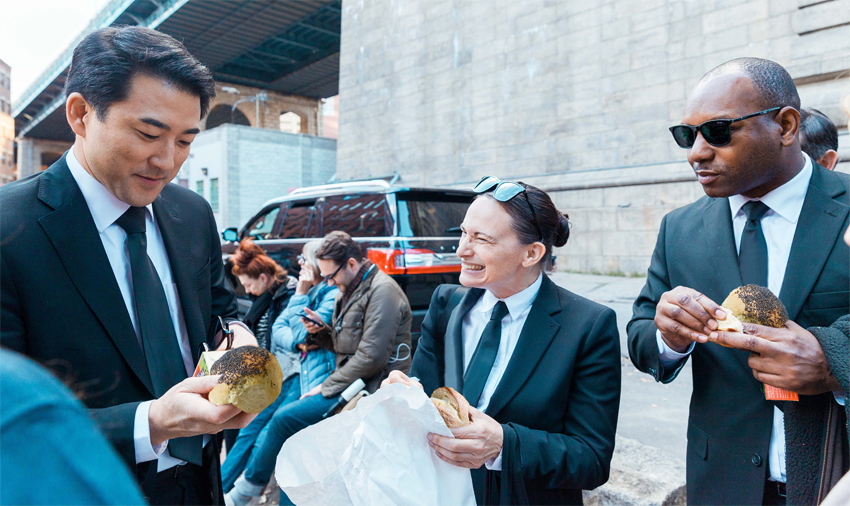 Cast of Men in Black: International enjoying bread from the 2018 Awards in Dumbo (credit: Henry Kenyon)