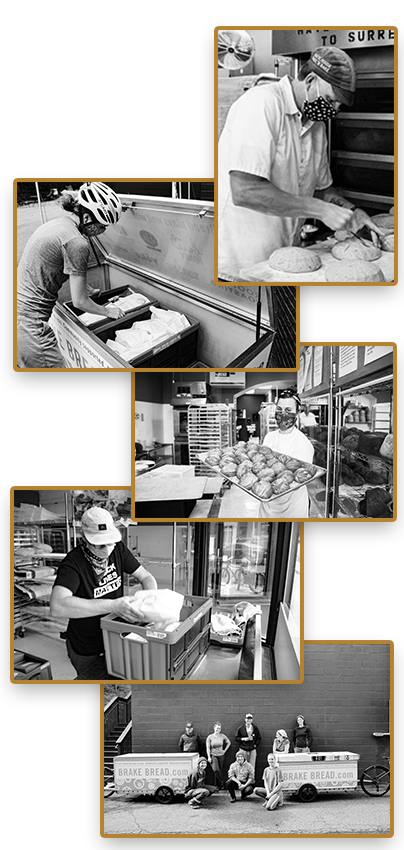 Nate Houge, Brake Bread
Midwest Tiptree World Bread Awards Hero USA supported by the American Bakers Association
At Brake Bread, they believe that bread and bikes build community. A hardworking, generous group of bakers and bikers that care as much about our neighbors as they do about their craft.
Since 2014, they have moved from being two friends on bikes working out of a rented kitchen to a small staff delivering hundreds of items every day from their bakery on W 7th Street in St. Paul MN.
Committed to using locally sourced ingredients and providing incredible care and support of their staff, the bakery is recognized locally and nationally for excellence and community involvement.
"Our hard work has paid off with awards from Food & Wine Magazine and The Food Network but most importantly, the pay off is in bringing our fresh bread and pastries to the homes of our neighbors and being part of their everyday connections."
With an emphasis on community care and environmental stewardship, Nate and the team care for the people of St Paul with donations, free give-aways (especially to those who are hungry), pay it forward options, block parties, organizing bike riding get-togethers and a multitude of other activities, and throughout the pandemic they have been working tirelessly to keep staff and subscribers cared for and safe.
"I think a lot of us could learn from the example they are setting." said nominator, Travis Gerjets.