The first-ever New York Bread Week, in partnership with Edible Queens will be coming to NYC from Thursday October 24 to Wednesday October 30 2019.The week will host exciting events across the city to celebrate all things bread. Our Tiptree World Bread Awards will be at the heart of the week, with our Judging Day on Tuesday October 29, and our Awards Evening to follow on Wednesday October 30, both at Landmark on the Park, Central Park West.
Join in the festivities in person and online #NewYorkBreadWeek click here to download social media-ready graphics and posters to print off and display in store.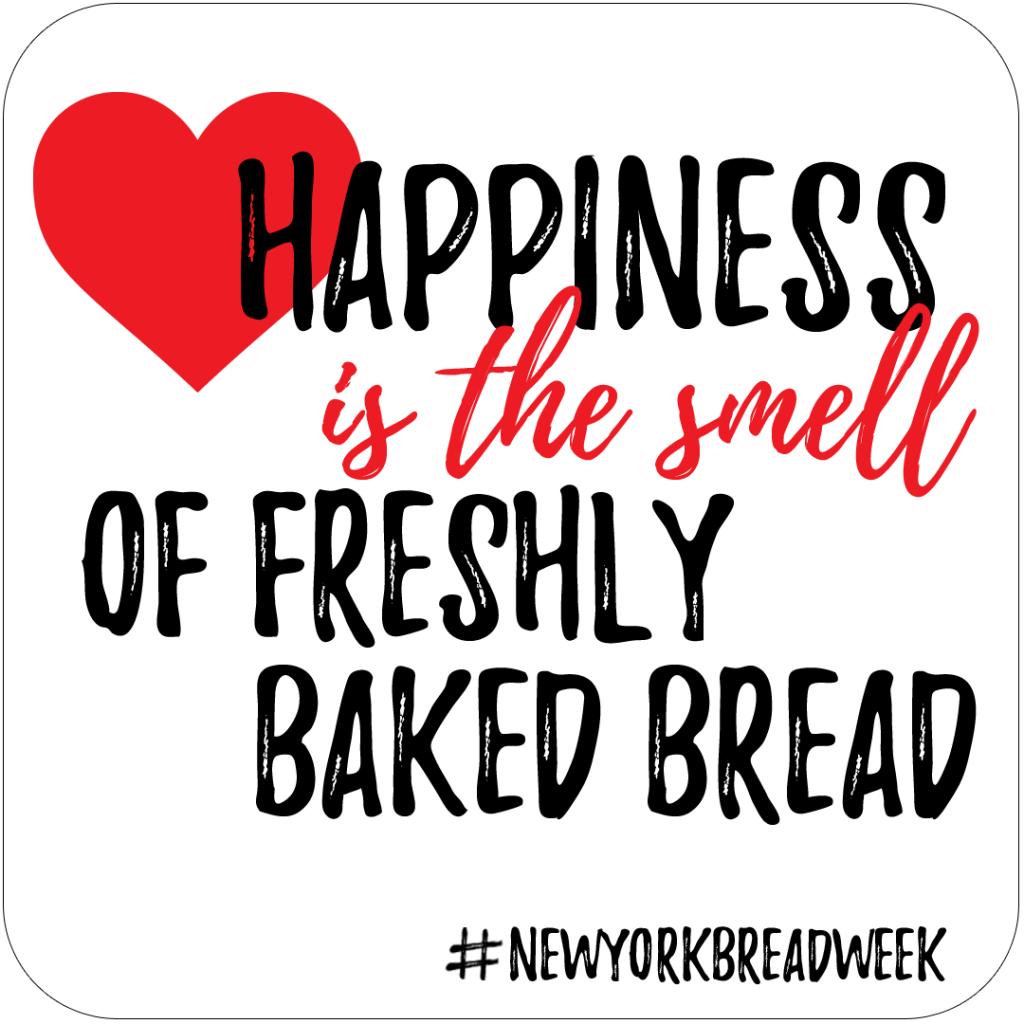 Keep an eye on social to watch other events unfold…
World-famous Zabars will be hosting an exclusive bread and Tiptree jam-tasting in store on Monday October 28.
To kick-off New York Bread Week, on Thursday October 24, The International Culinary Centre is hosting a Bread Appreciation Day. This day is to thank their students and instructors of their Art of International Bread Baking program who provide delicious breads for their school each day. Throughout the day on their social channels @iccedu, the ICC will be sharing a behind-the-scenes look at the dedicated bread kitchen, as well as baking, proofing and fermenting tips to achieve that perfect curst and crumb.
Want to channel your inner bread baker? Ways to get involved…
One of the city's most adored bakeries, Amy's Bread, will be hosting a Sourdough Day on Wednesday October 30. To celebrate all things Sourdough, Amy herself will be running a demo from 2-5 PM in Chelsea Market, and there will be delicious samples to taste. Chelsea Market is at 75 Ninth Avenue.
The International Culinary Centre Center will also be hosting their Artisanal Bread Baking course with New York Bread Week from October 21 to 25. This inspiring 5-day class—taught by the pro's pros at the International Culinary Center in Soho—will teach you the proper mixing, kneading and professional bread baking techniques to make breads from around the world. Visit bit.ly/ICCbread if you are interested in signing onto the course.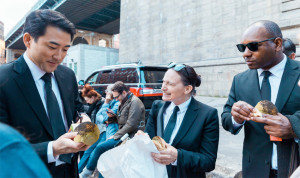 Cast of Men in Black: International enjoying bread from the 2018 Awards in Dumbo (credit: Henry Kenyon)