We are excited to announce that we will be partnering again with the International Culinary Center® (ICC®) for our 2019 Tiptree World Bread Awards USA! The ICC® is a global leader in professional culinary, pastry and wine education in New York City with graduates from more than 90 countries. ICC's mission is to train the next generation of culinary leaders and innovators, providing students with the credentials, confidence and connections to chart a successful career anywhere in the world.
Jansen Chan, Director of Pastry Operations at the ICC®, will be joining our bread board again, judging our 2019 USA Bread Oscars!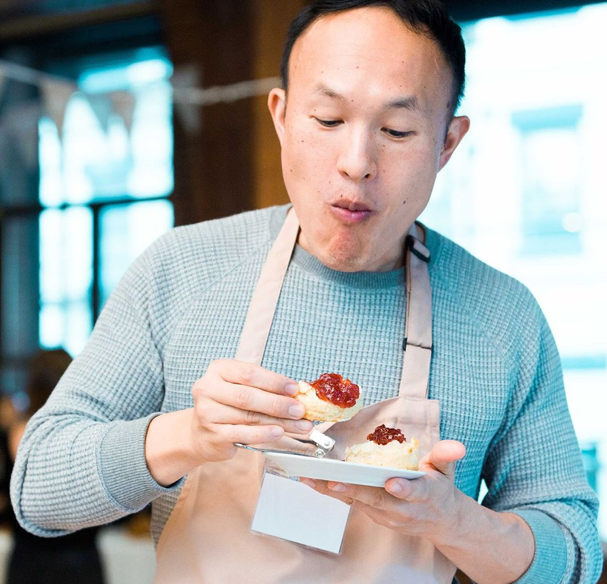 Jansen, tell us a little about your background in the bread world…
I worked in restaurants for nearly 15 years. Every kitchen that I've had the pleasure to be a part of has always integrated a dedicated bread program. It's important to have a restaurant that can make as much as possible from scratch, including their bread. After all, it is one of the first bites a diner will have! My experiences working for Alain Ducasse, who has outstanding bread services in many of his restaurants, provided the training to design and cultivate the bread program later as pastry chef at Oceana in New York. And now, at the International Culinary Center, I oversee the thriving and exciting bread curriculum, Art of International Bread Baking, which trains the next generation of bread bakers.
What did you enjoy about joining our first ever Tiptree World Bread Awards USA judging panel?
The best part of the Tiptree World Bread Awards is getting to eat some amazing work! I'm not afraid of carbohydrates. Also, I enjoyed spending time with the other judges, and hearing their perspectives about the products. Food is such a personal experience, and it refreshing to hear other points-of-view.
What are your top tips for entrants to the awards this year?
Presentation! There are lots of great tasting products out there, but many bakers forget the first impact of the visual. It's how we first consume. Make sure to consider the final look of the product by making it look attractive and distinct – it's a competition and every bit counts.
Why would you recommend bakers to enter the awards?
It raises awareness of the craft, which I think is sorely needed. Most people enjoy bread without considering the dedication and commitment to the art of bread making. Championing your great work by entering helps build a better build bread community and understanding of your talent.
What is your favourite bread, and why?
This is a tough question. There are too many types of wonderful breads to ever just select just one! I definitely love a crusty, sour levain – but I also enjoy a flaky, laminated dough (especially a salty type, such as a roulé). I guess my favorite breads are often determined by my mood and the accompanying meal.
Could it be you lifting that Bread Oscar this October?
Tiptree World Bread Awards USA – Open for entries until Monday, September 30, 2019