We are proud to announce our Tiptree World Bread Awards Heroes USA
supported by International Baking Industry Exposition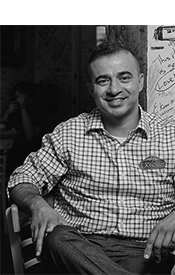 Overall Winner / Southeast
Manolo Betancur, Manolo's Bakery, Charlotte, North Carolina
Our Overall Winner was Manolo Betancur of Manolo's Bakery in Charlotte, North Carolina.
Manolo emigrated to the USA from Columbia 20 years ago with just two pairs of pants, two shirts, a pair of shoes, very little money in his pockets and no English in his repertoire. In 2011 he bought the first Hispanic bakery in Charlotte and 7 years later renamed it Manolo's Bakery. The business now produces over 65 types of artisan breads, a vast variety of cakes and desserts, and offers a top-quality catering service.
Manolo believes strongly in supporting his local community and uses his influence for the greater good. The team worked hard during the pandemic raising funds to ensure EVERY CHILD in Mecklenburg County had a cake on their birthday, putting smiles on the faces of those in need. Read More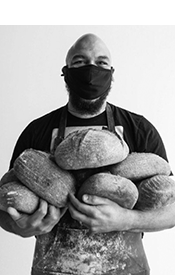 Midwest
Mo Cheeks, Bread & Justice, Madison, Wisconsin
Mo Cheeks from Bread & Justice donates 100% of the profits from the sale of his home baked bread to organizations working towards a more just society.
Mo began baking naturally-leavened sourdough bread in early 2020 as a way to have fun and stay connected to friends, by giving them his freshly baked bread.
After the unsettling events of summer 2020, most notably the killings of Breonna Taylor and George Floyd, baking bread became Mo's self-care. In the September he joined the Bakers Against Racism group in their national bake sale. Mo baked every day for 15 days straight and raised nearly $1000 for the ACLU of Wisconsin and Black Voters Matters Read More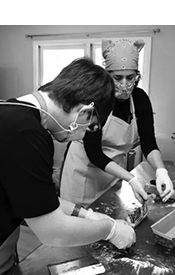 Northeast
Shiri Reuveni-Ullrich, Rising Above Bakery, Bergen County, New Jersey
The idea for Rising Above Bakery arose when Shiri Reuveni-Ullrich, a speech therapist and an avid baker, noticed the dramatic effect that baking cookies had on her nonverbal, autistic young adult students.
The kitchen filled with chatter, singing, laughter and verbalizing as students became more comfortable with the work. At that moment, she knew that a bakery must be created to help individuals with disabilities find their voice and live meaningful, independent lives.
Today, the bakery in Chestnut Ridge, NY, employs 7 trainee bakers and serves customers throughout Rockland County, NY, and northern Bergen County, NJ. Read More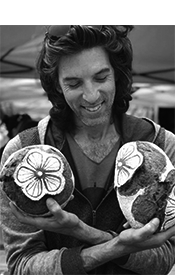 West
Guy Frenkel, Cast Your Bread, Los Angeles, California
When COVID-19 hit, Guy Frenkel was sitting on 400 pounds of flour. Rather than stockpile grains, he started baking for people in need.
When the pandemic hit, Guy started baking bread for local charities that had set up food distribution and grocery bag giveaways for those in need and particularly those heavily impacted by the pandemic. He named the cause 'Cast Your Bread' and started to reach out to local home bakers, rallying them together and arranging drop-offs at his home so that he could gather up the donated loaves from bakers all over LA and take them to the charities.
The movement grew and quickly gained traction. Word spread to other regions, inspiring bakers to set up offshoots of the charity in Baltimore, New Jersey, Spokane, and even overseas in Israel. Read More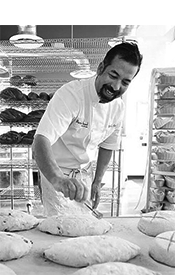 Southwest
Don Guerra, Barrio Bread, Tucson, Arizona
Barrio Bread is a true neighborhood bakery that showcases the art and science of Don Guerra's passion for baking and his commitment to community.
Don taught Physical Education, health and mathematics at a public school in Tucson. In 2009, during his last year of teaching, he had the idea to retrofit his garage into a fully outfitted bakery, inspired by creative bakeries and set-ups he'd seen in Mexico and Europe. He made over a quarter of a million loaves in that garage, just himself and his own hands.
With the launch of Barrio Bread, Don has created a Community-Supported Baking concept that involves education and working to create a strong local food movement in Tucson. Read More
Runners-Up
Northeast
The Flour Girl Bakery, Hebron, Connecticut
Midwest
Paul Edward Montador, The Scotsman's Kitchen & Bakery – Urbana, Illinois
Josh Allen, Companion Baking, St. Louis, Missouri
West
Community Grains, Oakland, California
Southeast
Leah Lonsbury, Just Bakery of Atlanta, Atlanta, Georgia
Niedlov's Bakery, Chattanooga, Tennessee
Southwest
Tychiko Cox, Broken Breadhaus, Chandler, Arizona