We are proud to announce our
Tiptree World Bread Awards Heroes USA supported by the American Bakers Association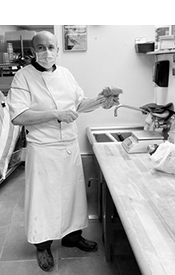 Overall Winner / Northeast
Stephane Grattier, Boulangerie Christophe
When lockdown was announced, Stephane took the selfless decision to bake fresh bread for the elderly and disabled individuals of his community. A few days later, he decided these vulnerable people needed more, so in addition to the bread, he started making complete meals for them. Amazingly, Stephane would get into the bakery before 4am so that he was able to make the bread and meals ahead of his full working day.
In a letter to Stephane, D.C. Council member Brandon T. Todd said, 'We are eternally grateful for your willingness to help our community in times of crisis. You have set the example for others across our ward, city and country and should be proud of the difference you have made.'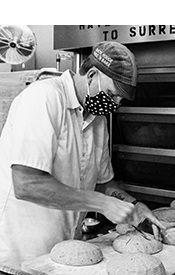 Midwest
Nate Houge, Brake Bread, Minnesota
At Brake Bread, they believe that bread and bikes build community. A hardworking, generous group of bakers and bikers that care as much about our neighbors as they do about their craft and Nate and his team worked double time to keep staff and customers cared for and safe during the Coronavirus pandemic.
'The crew care for the folks of their neighborhood through donations, free giveaways (especially to folks who are hungry), pay it forward options, block parties, organizing bike riding get-togethers etc.' said Travis Gerjets, one of Nate's nominators.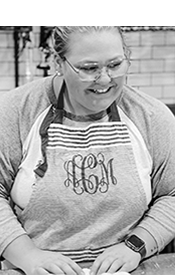 Southeast
Abigail Carter, The Boardwalk Baker, Reidsville, North Carolina
Abigail, a student at the International Culinary Institute in Myrtle Beach, baked hundreds of loaves of bread, which she donated to a community food distribution scheme in Reidsville, NC.
'When I asked how much I owed her she absolutely refused to take any payment for the loaves', said Kristyn Carter, one of Abigail's nominators, who is on the staff at Covington Church that organizes the scheme. 'She provided bread for three months before she returned to culinary school in July. Her generosity brought such a light to a community that truly was in desperate need of kindness and compassion.'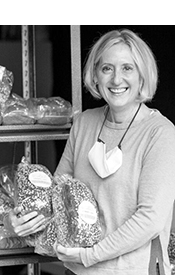 West
Katherine Kehrli, Northwest Bread Bakers Group, Seattle
A few years ago, Katherine, the Associate Dean of Seattle Central College's Culinary Academy, created the Northwest Bread Bakers group (NWBB) to bring together people with a passion for bread baking and local grains.
When the pandemic began, Katherine founded the 'Community Loaves' project. Through the project, the NWBB and others bake bread for a local food bank run by the Hopelink agency. She's brought together bakers, drivers and other volunteers through an efficient network in the Seattle metro area to get the nutritious loaves to people in need. To date, there are over 350 people in the volunteer network and over 4700 loaves have been donated.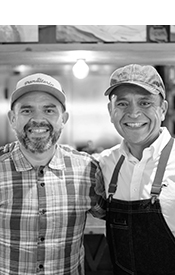 Southwest
David and José Cáceres, La Panadería, San Antonio, Texas
When their restaurant, La Panadería in San Antonio, was shut down because of the pandemic, David and José Cáceres quickly shifted their business; providing curbside pickup and delivery.
The brothers then expanded their business further, offering online ordering and two-day statewide shipping for 'pan dulce', so that they could continue to share their Mexican 'bread cultura'.
Runners-Up
Northeast
Louis Proto, Luigi's Pane Bakery – Olean, New York State
Judith Norell, Silver Moon Bakery – New York City
Midwest
Paul Edward Montador, The Scotsman's Kitchen & Bakery – Urbana, Illinois
Southeast
Christina Cann & Brett Wiewiora, Gulf Coast Sourdough – Tampa, Florida