After the resounding success of #BreadHeroes20 last year, where we celebrated all those behind the loaf – bakers, farmers, millers – due to the continuing uncertainty over Covid restrictions and safety, we launched #BreadHeroes21.
Care and consideration for others is now, unarguably, at the heart of what it means to be a good citizen. Nothing demonstrates this more than the Bread Heroes campaign by Tiptree World Bread Awards Heroes USA supported by the International Baking Industry Exposition (IBIE).
In the countdown to Bread Heroes 21, we wanted to look back on the incredible Bread Heroes from last year. Last November, we celebrated Bread Heroes across the whole of the USA. We wanted to explore more about all of our regional winners, and what they have achieved in these difficult few years, starting with our incredible South East winner.
Abigail Carter was crowned winner for the South East in the Tiptree World Bread Awards Heroes USA supported by the American Bakers Association during a special online awards event  on Thursday November 19, 2020.
Abigail, a student at the International Culinary Institute in Myrtle Beach, baked hundreds of loaves of bread, which she donated to a community food distribution scheme in Reidsville, NC.
'When I asked how much I owed her she absolutely refused to take any payment for the loaves', said Kristyn Carter, one of Abigail's nominators, who is on the staff at Covington Church that organizes the scheme. 'She provided bread for three months before she returned to culinary school in July. Her generosity brought such a light to a community that truly was in desperate need of kindness and compassion.'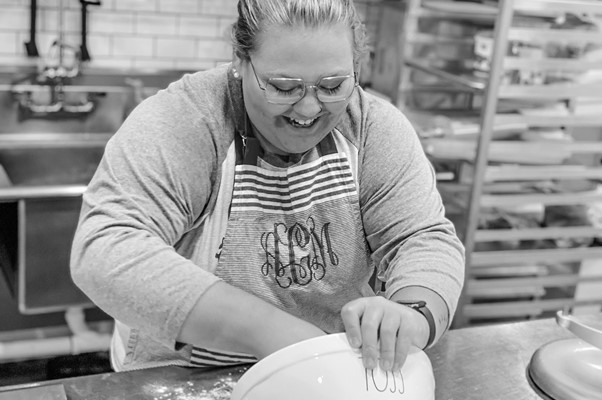 We invited Abigail to share more about her background in bread, and why Tiptree World Bread Awards Heroes is so important...
Tell us a little about your background in Bread...  Where did your passion for bread come from?
'One of the driving forces concerning my passion for bread was my attendance at the International Culinary Institute of Myrtle Beach in South Carolina. You have small class sizes, an intimate setting, and an excellent facility to truly help you further your knowledge of the craft. I had very little experience with bread entering culinary school, but as soon as I got a taste of it I fell in love with the art, science and passion involved in bringing a loaf of bread into existence. Beyond the fact that it is the most relaxing hobby I have taken up, it is also one that allows creativity to run free in reference to both flavors and presentation.  It is an easy art to get lost in.'
How did you feel hearing that you were our Tiptree World Bread Awards Hero for 2020 in your region?
'I was extremely honored and it was an emotional experience I will never forget as my family and I gathered around the TV to watch the ceremony. When my name was said, the tears immediately started flowing. I never expected such appreciation and recognition for my pandemic bread efforts, I was simply doing what I felt I had been put on Earth to do and that is to serve others.'
How has the last year been for you with the given global pandemic?
'The last year has been a rollercoaster of emotions and plans. When the pandemic hit, I was devastated that I wasn't going to be able to attend culinary school in person nor the internship I had planned for the summer of 2020 in NYC. Although heartbroken, I believe the pandemic allowed me to experience how influential I can be by simply baking a loaf of bread. Living in a small town, the pandemic truly took a toll on the resources and supplies available. There was a significant portion of people who had already been experiencing food insecurity and the pandemic was detrimental to them. Providing bread for the food distribution through the pandemic put it into perspective how vital the everyday things we may take for granted are.'
Why do you think it is so important to celebrate and share the stories of our bread heroes across the USA?
'Sharing stories is what inspires the next generation of bread heroes. I believe sharing your journey is crucial in influencing other people to be a light in the world that so desperately needs it. No matter what you're doing in life, whether you bake bread, throw pottery, or knit scarves, you can use that to show other people in the world that people do care and help to build community. Sharing the stories of bread heroes is important because there are so many people who never get the recognition they deserve for the hard work they put into this industry and they can get that by celebrating them with this award.'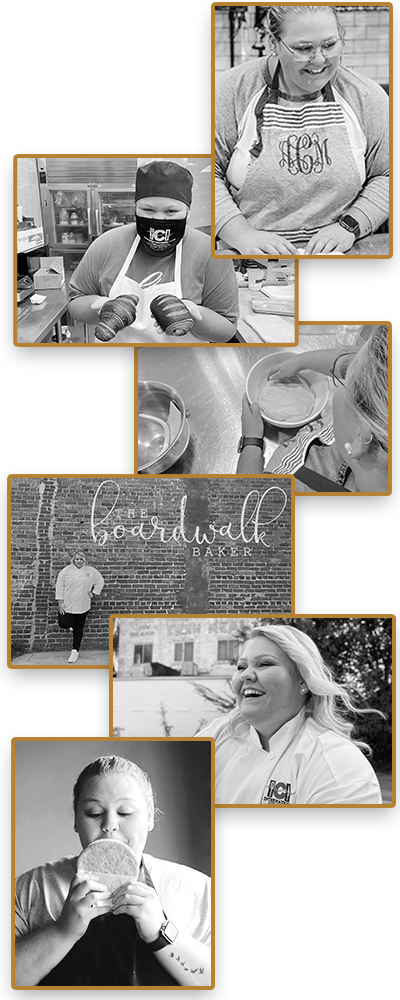 Help us in shining a light on the incredible stories in your region this 2021.
Do you know a Bread Hero? Nominations can be submitted FREE of charge.
This year, we are delighted to expand our Heroes search. We want to hear about not only our regional Bread Heroes, but we will also be giving out some very special awards. The winners of these awards will be drawn from all our nominees across the USA.
These include the Tiptree Outstanding Achievement Award, IBIE Innovation Award, Brook Bake Dream Team, Home Baker Bread Hero, and Sustainability Hero.
Submissions close Sunday September 3, 2021