This November 19, 2020, Stephane Grattier, Lead Baker at Boulangerie Christophe in Georgetown, Washington D.C, was selected as Overall Winner of Tiptree World Bread Awards Heroes USA supported by American Bakers Association.
When lockdown was announced, Stephane took the selfless decision to bake fresh bread for the elderly and disabled individuals of his DC community. A few days later, Stephane decided these vulnerable people needed more, so in addition to the bread, he started making complete meals for them. Amazingly, Stephane would get into the bakery before 4am so that he was able to make the bread and meals ahead of his full working day.
In a letter to Stephane, D.C. Council member Brandon T. Todd said, 'We are eternally grateful for your willingness to help our community in times of crisis. You have set the example for others across our ward, city and country and should be proud of the difference you have made.' 
In this special edition of our Awards, recognising those incredible people behind the loaf, we wanted to learn more of Stephane's story. We asked Stephane to share with us his journey through the industry, from the beginning discovering his passion for baking, through to his incredible achievements in this difficult year.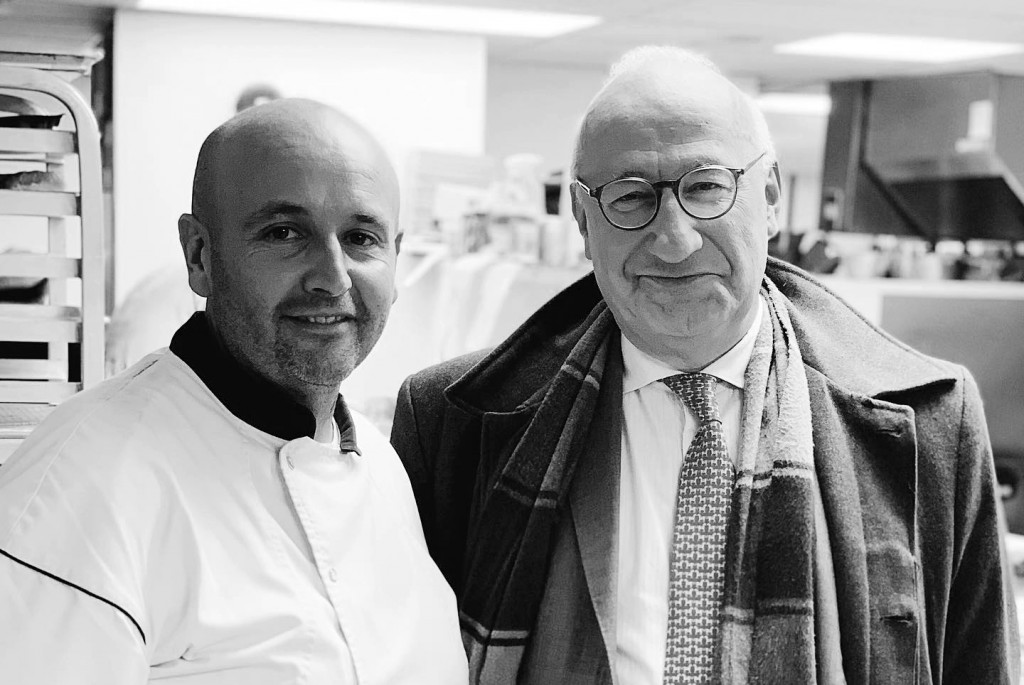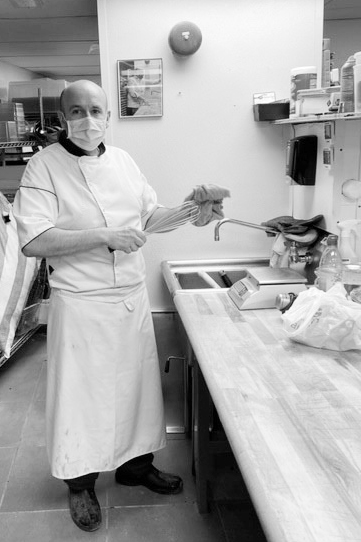 Stephane, where did your passion for bread come from ?
'As far back as I can recall, I always desired to be a pastry baker. I discovered this honorable trade thanks to an uncle I used to visit as a child.  I was enticed by the delicious and warm smells of breads and pastries coming from his oven, and to this day, I only need to close my eyes to be transported back there.  I wanted others to experience those same sensations.
At the early age of 11, I decided that I would make it my life's vocation. I joined a trade school at the age of 16, where after two years of studies, I obtained a diploma in pastry, sugar, confectionery, chocolates, and ice creams. In 1989, at the age of 18, I started working as a pastry chef and I did so for the next four years. I increasingly wanted to have my own shop to be able to grow as an artisan and explore my creative vision.'
At the age of 22, you opened up your own bakery and pastry store, tell us a little about your journey…
'Thanks to financial assistance provided by my grandfather, I was able to start my own bakery. I spent countless hours perfecting the baking dough as I wanted my customer to feel that very joy I felt as a boy. I wanted to reach perfection in a simple bread, yet one you would never forget once you had a bite. I put as much passion into the pastries and cakes as I did in the preparation of the breads. I purchased only the best ingredients and I refused to compromise. I did not hesitate to do and redo and re-redo until I was fully satisfied. I kept this bakery for nine years, and this is where I was truly able to learn the core of my work as a baker and pastry chef.
When I met my wife, Sylvie, I realized she had the same enthusiasm for our trade as I did. We decided to start a new endeavor together and I sold my bakery to my former partner. In 2002, Sylvie and I opened our first location together, and 15 years later, we were at the head of the most reputable bakery business in our region of Grenoble. We grew to six stores and two franchised stores, employing a total 50 employees. 
During this time, I participated in a few bakery competitions including French Cups the World Cup. I was selected for the Bakery World Championship (the Louis Le Saffre Cup), representing France as one of the sixth finalists from the field of 200. I was invited on the famous culinary TV show, 'Les Escapades de Petitrenaud',  and was showcased on the French TV Channel France 5.  This French public broadcasting channel reaches an average of 1.5 Million people In the United States. I also participated on two M6 TV shows, The Best Bakery of France.  M6 is the most profitable private national French television channel and the third most watched television network in the French-speaking world.
I had the honor of being  invited by some of the best Chefs of France to develop their bakeries and to train their bakers. In 2013, Chef Michel Rochdy, owner of Le Chabichou, a 4-star hotel and a 2 Michelin-starred restaurant in Courchevel, asked me to develop the bakery he was opening.  I then trained and formed all of his bakers for the bakery and restaurant between 2013 and 2017.  Chef Glenn Viel of the 3-Star Michelin restaurant L'Oustau de Beaumaniere in Provence, called on me to train his bakers in 2016 as well.'  
What were the challenges that you faced, and when did you make the move to USA ?
'I was not only thriving professionally, but also privately, as my wife and I had three loving boys.  But unfortunately, in 2017,  the unthinkable happened.  In less time than it takes to realize, the company that my wife and I had developed, and that we had always hoped to bequeath to our children, our legacy, was taken away from us  by order of the Commercial Court.  We had been growing fast but we were not given the opportunity by the French financial organizations to have the cash flow necessary to sustain that growth. We were forced to close down.  By June 30, 2017, we lost our business, our house, and we were drained financially and emotionally. This was a reversal of fortune we clearly did not expect. 
But I had not lost everything; I still had a loving family and my know-how and passion for the art of baking.
Shortly after, I was contacted by a potential employer in the USA, and was invited to join as a production manager in the development of a French bakery company.  The challenge was enormous because it involved relocating my whole family. We decided to take the leap and we arrived in Maryland for Thanksgiving Day in 2017 with our sole suitcases. 
I worked extremely hard for the next two years, developing the production center of that bakery chain.  But deep down, I wasn't completely satisfied as I was missing the freedom to express the passion that had been ignited as a boy many years ago.' 
When did you join Boulangerie Christophe?
'In June 2019, I met Didier Martin, owner of Boulangerie Christophe in Washington D.C. Two years earlier, he had started a bakery business with a French baker, and both were business partners on this project.  Unfortunately, the French baker decided for personal reasons that he wanted to remain in France, which caused the bakery to falter.  My mission became to raise the bar, both in terms of quality and productivity. Didier, who is not a baker by trade, agreed to give me complete "carte blanche" for the production.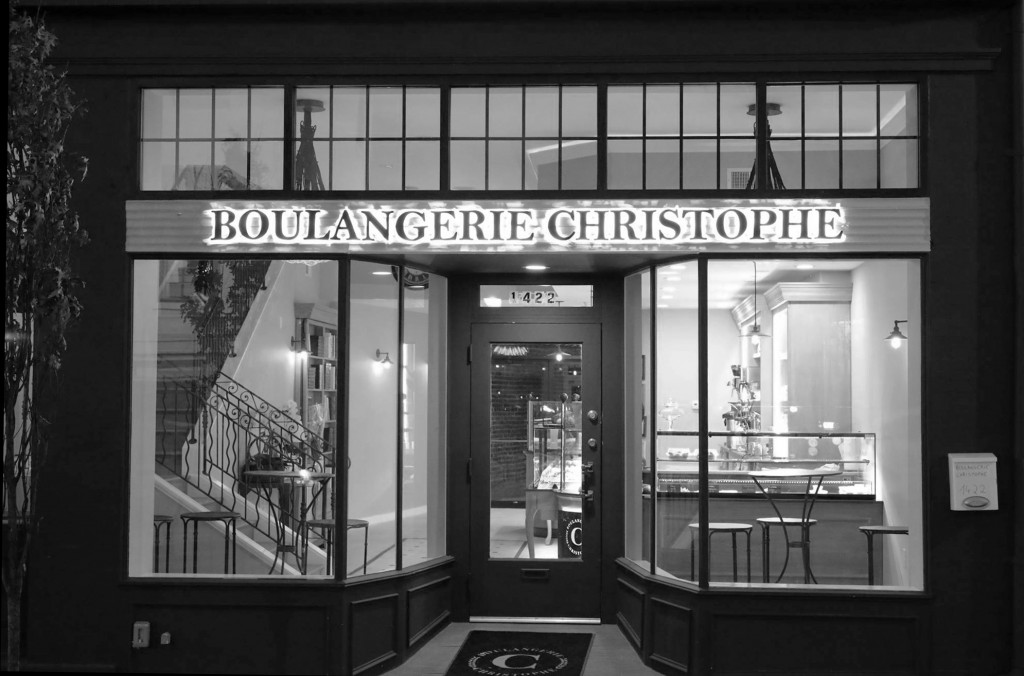 In November 2019, and with the support of Didier, I won the coveted Tiptree World Bread Award USA in the baguette category.  One year after I joined the company, and I am happy to report that the business' turnover has doubled, and customers come from far away for the quality of our products and our know-how.  We have been selected by the French Embassy to provide all breads at their dinner functions.  We recently had the surprise visit of the Speaker of the U.S. House of Representatives, Nancy Pelosi.'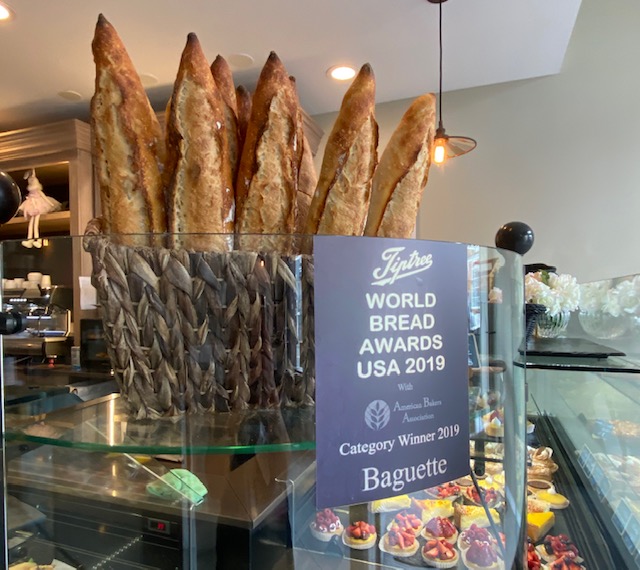 How did you feel hearing that you were our Tiptree World Bread Awards Hero for 2020, not only for your region, but the whole of the USA?
'In March 2020, we were  forcefully hit by the COVID-19 pandemic.  Didier, myself and my wife contracted the virus.  We had to close down for a few weeks, quarantine, and sterilize the entire location.  Despite this setback, customers returned in great numbers because of the quality of our products.  However, while in quarantine, I had time to think about those less lucky than I was.  I decided that as soon as we reopened, I would like to donate quality bread and meals to those in need.  Didier accepted without condition.
Soon enough, we were connected to Council Member Brandon Todd of Ward 4 of Washington D.C., who was running a program to provide 300 meals a day to the elderly and the disabled in his ward.  I am proud to say that with constant help from my staff, we contributed 30 meals a day and 30 to 50 loaves of bread daily to this project during the confinement period, from April to June 2020. And again I was recognized and awarded the Tiptree World Bread Hero Award. 
When I found out I was the overall winner, I was very moved because I did not expect it. To me, I had just done my duty by giving pleasure to the people who needed it in this complicated time, and I expected no glory for that.'
With Thanksgiving this month, what has been the most rewarding thing in this difficult year?
'We have just spent our fourth Thanksgiving in the USA, and today I feel a degree of fullness and serenity, to be able to head a great bakery with my family at my side to have earned recognition, and most importantly, to be able to provide for others while doing what I love.
I hope to have the honor to present my products again at an upcoming Tiptree World Bread Awards USA. Competition has always been the best way to challenge myself, while giving pleasure and emotion to those who taste what we put so much art, heart, and emotion into producing every day.
A big thank you to you, the organizers of this amazing contest that highlights our wonderful profession.'
The whole bread community has undertaken many wonderful initiatives to help us all get through. Discover more about the incredible uplifting stories across the country from the stories of our regional winners.