In October, the first-ever New York Bread Week, in partnership with Edible Queens was brought to New York on Thursday October 24 to Wednesday October 30 2019. In conjunction with Tiptree World Bread Awards, an appreciation of all things bread was celebrated with events throughout the week, from Bread and Jam tasting at Zabars, to Artisan Bread Baking at the International Culinary Center.
Amy's Bread, one of the cities most loved bakeries, hosted a Sourdough Day, with Amy Scherber herself demonstrating their different Sourdoughs in their Chelsea Market bakery. On Wednesday October 30, city members joined Amy to taste her delicious samples throughout the day.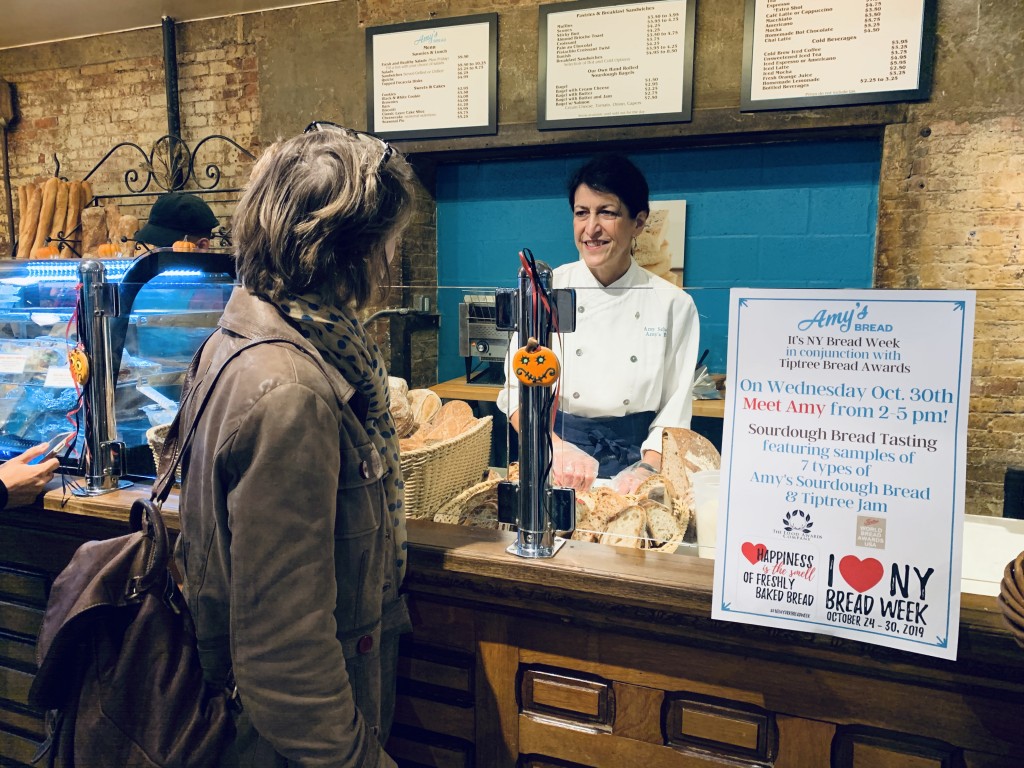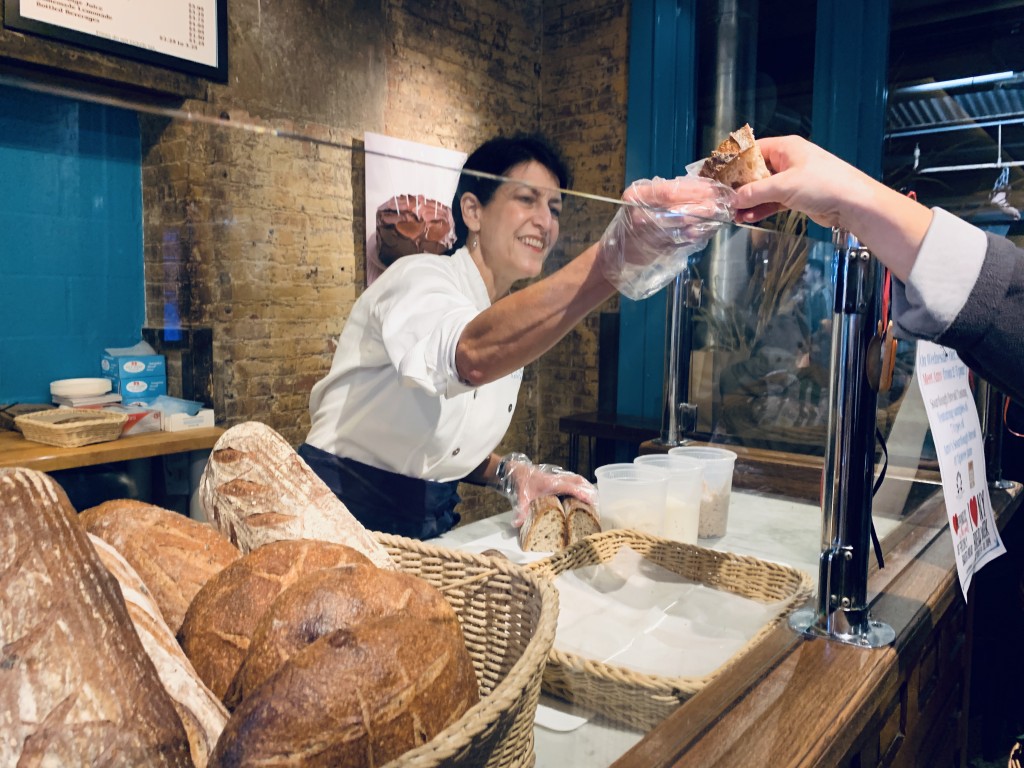 For more than 26 years, Amy's bread has created a bakery and café that nourishes the bodies, minds, and spirits of the communities that they serve. From creating carefully handcrafted foods that taste as good as they look, to respecting the craft of traditional baking, we are delighted to have the support of Amy's Bread for our New York Bread Week.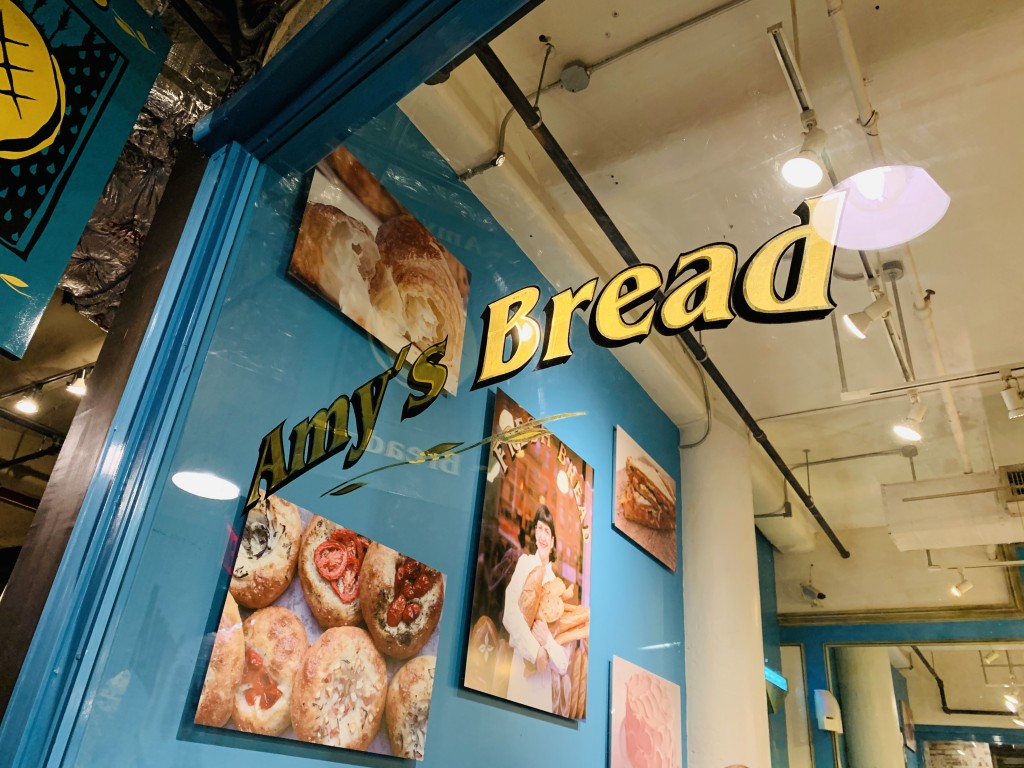 Owner and Founder of Amy's Bread, Amy Scherber, also joined us on Tuesday 29 October for our Tiptree World Bread Awards Judging Day, where loaves from the city and beyond were judged across various categories.
After their demonstrations, Amy (left) joined us at our Awards Evening at Landmark on the Park and presented Julio Guarchaj (center), Grandaisy Bakery, with the trophy for his winning Ciabatta, Ciabatta Grande.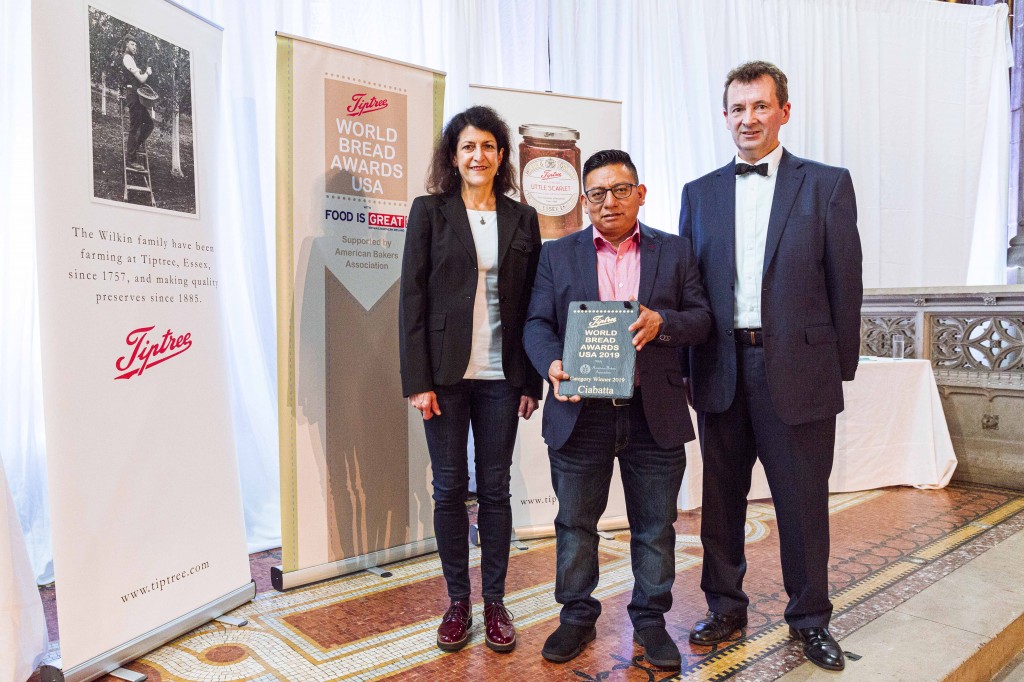 Find out more about Amy's Bread, and keep posted for more information on New York Bread Week.