Stars of the bread-baking world gathered together at Landmark on the Park, Manhattan, New York City on Wednesday November 14 2018 for the much-anticipated announcement of the winners of the first-ever Tiptree World Bread Awards with Food is GREAT supported by American Bakers Association.
The awards ceremony was hosted by Stephen Hallam, Master Baker, Managing Director of Dickinson & Morris in England and Chair of the Judges who was delighted to declare Sarah Owens of Ritual Fine Foods, Queens, New York as Winner of the Wholewheat/Wholemeal category  – and overall winner of the Awards.
Today we are delighted to welcome Sarah to our new blog page to talk about the award and  to share her inspiring approach to baking.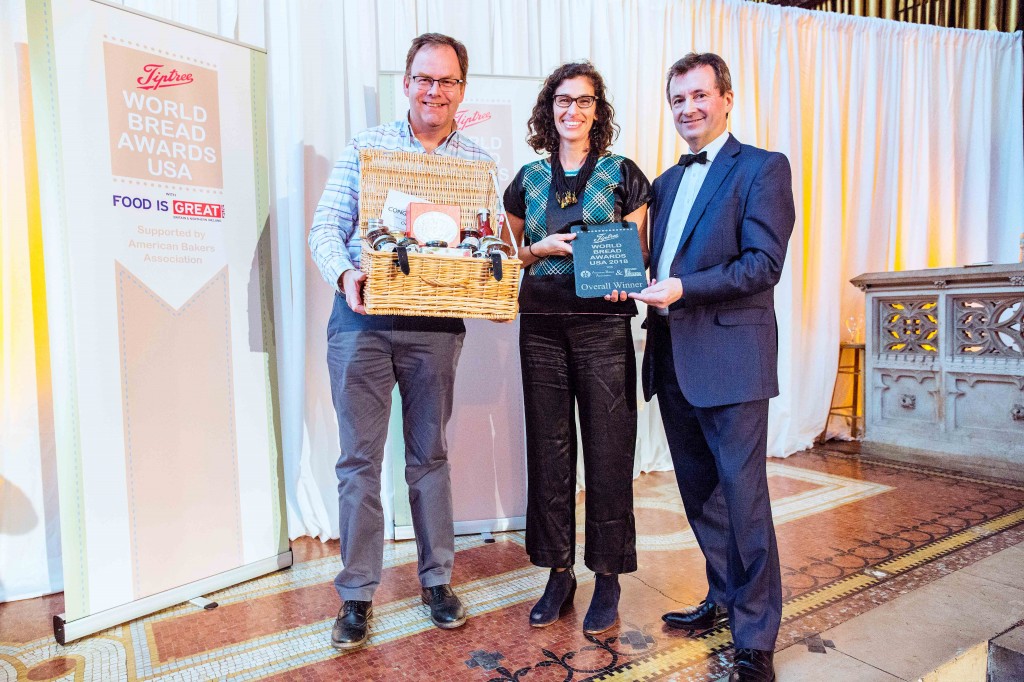 How did it feel to win Tiptree World Bread Awards with Food is GREAT 2018?
It was a humbling experience to win the Overall show. There was an immense representation of talent that entered the contest and it was such an honor to be able to take home the award!
What were the highlights from the awards evening for you?
It is always a joy to be able to meet other bakers. We have rigid schedules in general so to get a number of us from all over the country in one room together is pretty impressive! The beverages (including Toast - a beer brewed with bread!), the excellent breads and quality cheeses and spreads, and the gorgeous location on the edge of Central Park made the evening really magical.
Tell us more about your winning loaf.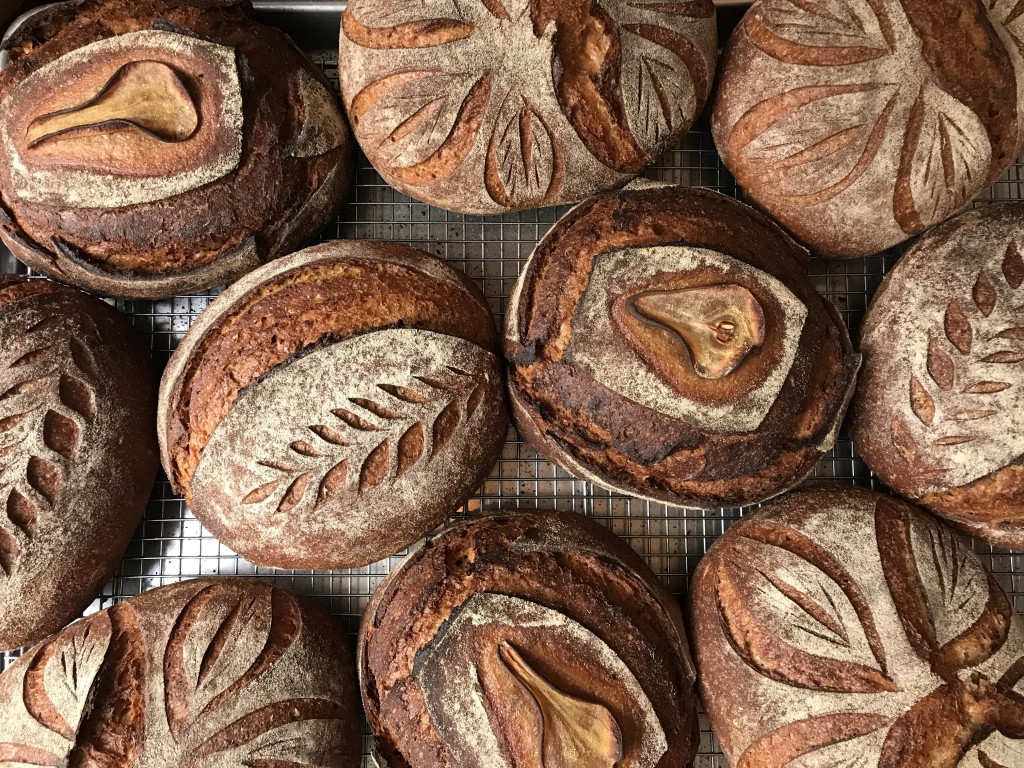 This wholemeal loaf was leavened with a 100% rye levain and included 'Magog' and 'Glenn' wheat, spelt, and rye flours. Each flour brings different characteristics to the loaf including dough strength, sweetness, or complexity. I attribute the quality of the bread to using stone ground flour grown in the northeast and milled by Maine Grains. They are dedicated to mindfully grown, organic grains milled with integrity and I think it really makes a difference in the flavor and nutritional profile of what I bake. When all of the germ oils are preserved in the harvesting and milling process, the resulting fermentation is robust, the crumb fragrant, and the crust deeply caramelized.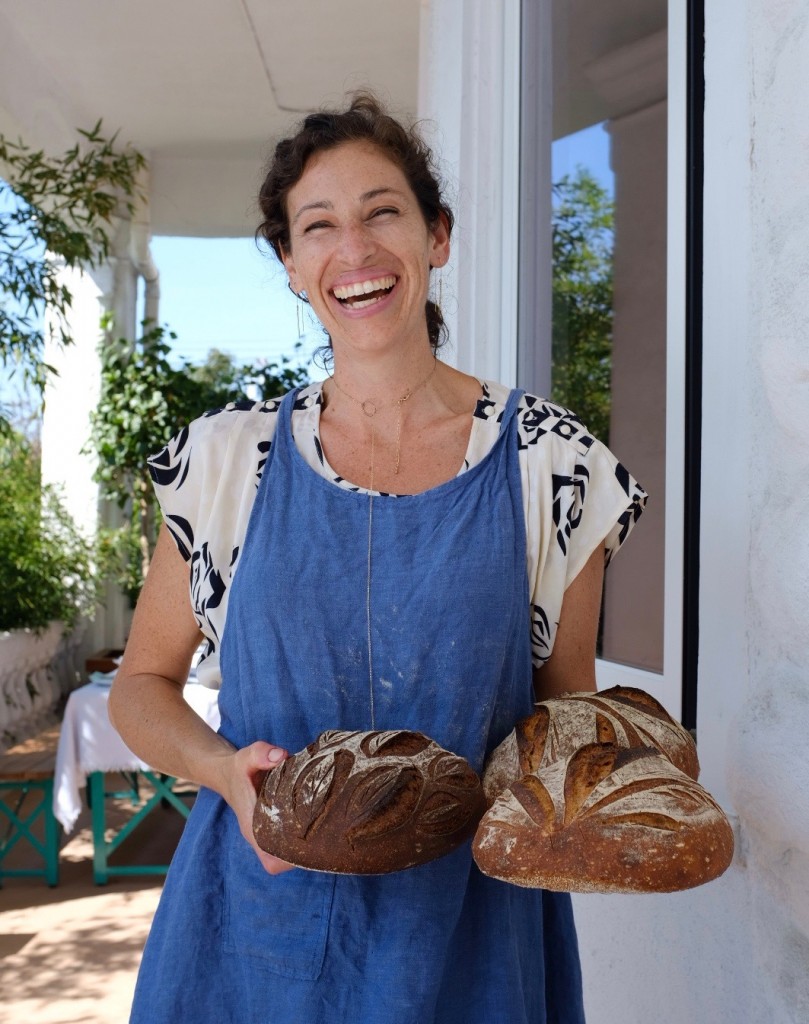 Describe a normal working day at your bakery and what makes your bakery unique?
My business model is a bit different than most commercial bakeries. I work under a cottage license and operate as a wholesale and mail order business specializing in naturally-leavened breads, whole grain cookies, and seasonal preserves. A typical day depends on the season! If the November or December holidays are approaching I'm most likely covered in butter and smell like sugar. But during summer, I am sweating next to the ovens making bread for local businesses and a farm market that feeds the surfers and tourists that flock to our beautiful, clean seawater. Deep winter brings a bit of a break from baking and I focus more on writing cookbooks and teaching workshops. I love meeting new people through the joy of baking!
We'd love to hear more about your baking background.
When I began learning to bake sourdough bread, I was working full time at the Brooklyn Botanic Garden specializing in the organic care and curation of a large heirloom rose collection. My garden was thriving but my health was suffering, exacerbated by consuming processed 'health foods' and improperly prepared whole grains. I was drawn to sourdough because of the powerful ability of its bacterial fermentation to make all grains more digestible. I was used to thinking about plant health from a microbial soil perspective but had failed to consider the conditions of my own microbiome.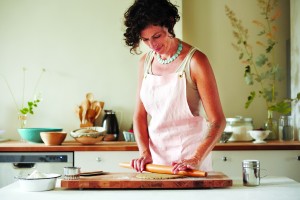 Over time, my obsession for natural leavening led to a small business baking a bread share for my local CSA (community supported agriculture). This was during the height of the gluten-free movement and as more people heard about my story and the digestibility of my bread, they began seeking me out. Many people with various health issues were finding they could not only tolerate the bread I was baking but also found it delightfully delicious.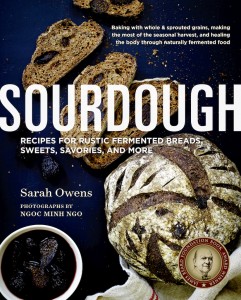 Eventually my success in Brooklyn led to more articles being published about how I approach bread. This opened doors to writing my first cookbook titled Sourdough: Recipes for Rustic Fermented Breads, Sweets, Savories, and More that won a James Beard for the baking and sweets category. I have since written two more books: Toast and Jam and the much anticipated title Heirloom: Time Honored Techniques, Nourishing Traditions, and Modern Recipes, set to release in September 2019.
What tips would you give to young apprentice bakers hoping to bake and even own their own bakery one day?
It's important to know what motivates you to bake and to create a business around baking. Like most food enterprises, it requires an incredible dedication to the craft and getting as much experience as you can is key whether it is through classes, baking conferences, internships or stages. Each opportunity will provide a different window into what it is like to run a food business. Keep an open mind to what this means because now more than ever, those possibilities are widening from the traditional brick and mortar store front to less conventional ways of getting your products and services to market.
That said, it is also important to identify and know how to serve your community. That includes not only providing a delicious, wholesome product but to working with suppliers with whom you can build lasting relationships. By working closely with the farmers and millers who put as much dedication into their craft as you do into your baking, you are lifting the whole community with a strong network for longevity and positive growth.
To visit or find out more about the bakery:
Address: Rockaway Park, NY
Website: www.ritualfinefoods.com
Instagram: @sarah_c_owens and @ritualfinefoods
Facebook: Ritual Fine Foods Page or Follow Sarah Owens